360° virtual tour
Salone del Mobile 2022
It was so exciting to be back in Milan. Great to feel the energy of the city during Design Week, The energy of a fair, the energy of the Salone del Mobile. Visual impulses and impulses through conversations, all coming from people. From you. A heartfelt thank you to everyone who was there. Thank you for the positive feedback, thank you for the positive energy. The feeling is back and will inspire us.
To the 360 ° Tour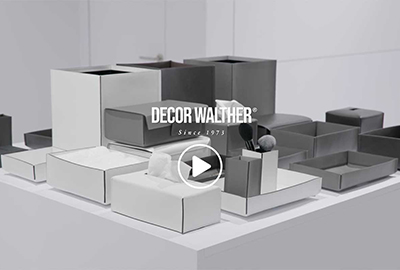 Archiproducts@Decor Walther
Salone del Mobile 2022
Henry Walther presents his favorite innovations to Archiproducts.
Interview